NOTE: To upgrade to the OpenEBS Enterprise version, ensure you have subscribed to either Kubera Standard or Kubera Enterprise plan. To know more about the subscription plans, click here.

STEP 1:
Select the cluster and click on OpenEBS on the left sidebar. Suppose there are upgrades available (either from OpenEBS Community Edition or from a lower OpenEBS Enterprise Edition) to the latest Enterprise Edition. In that case, you will be able to see a green bar at the top of the screen as shown in the image below. Click on 'Click here.'
NOTE: You will always be upgraded to the latest OpenEBS Enterprise Edition.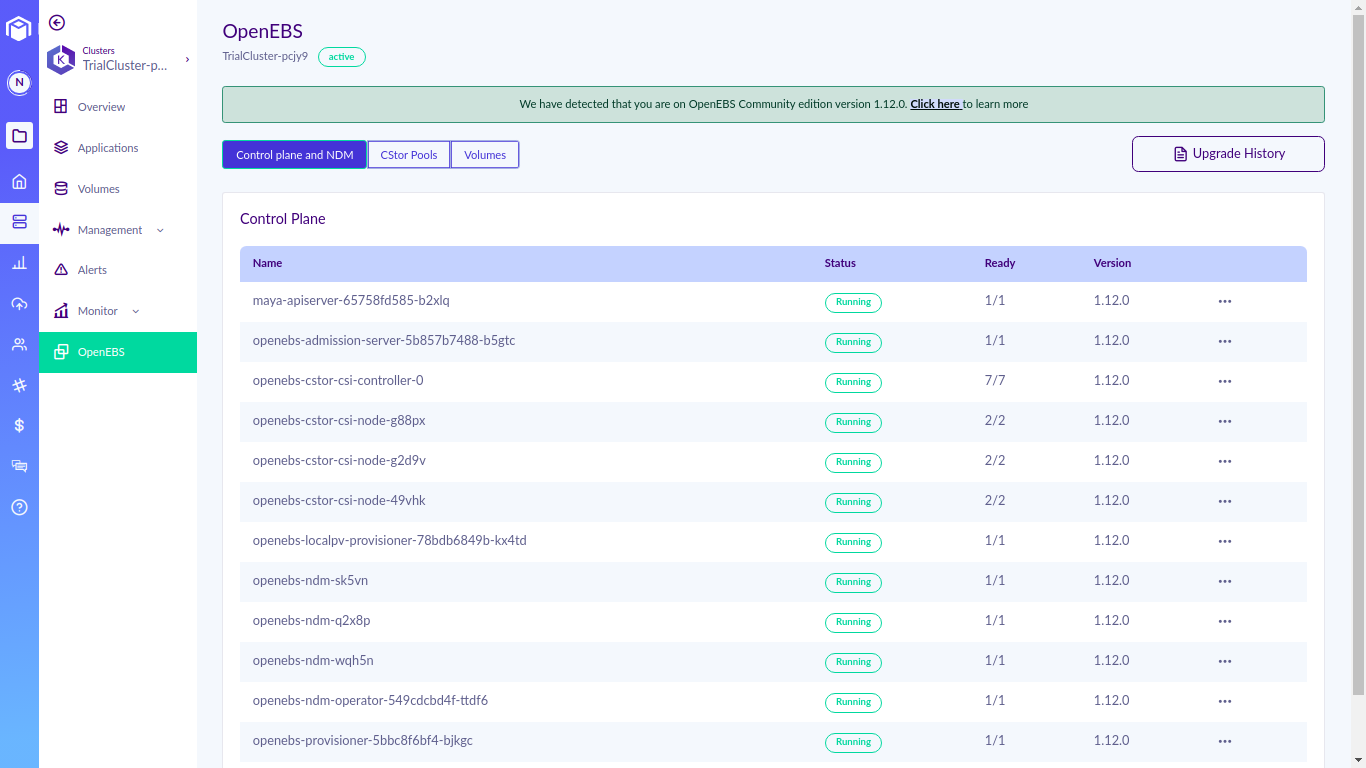 STEP 2:
You'll be redirected to the overview section, which displays the version that your OpenEBS will be upgraded to. Click on Accept and Continue.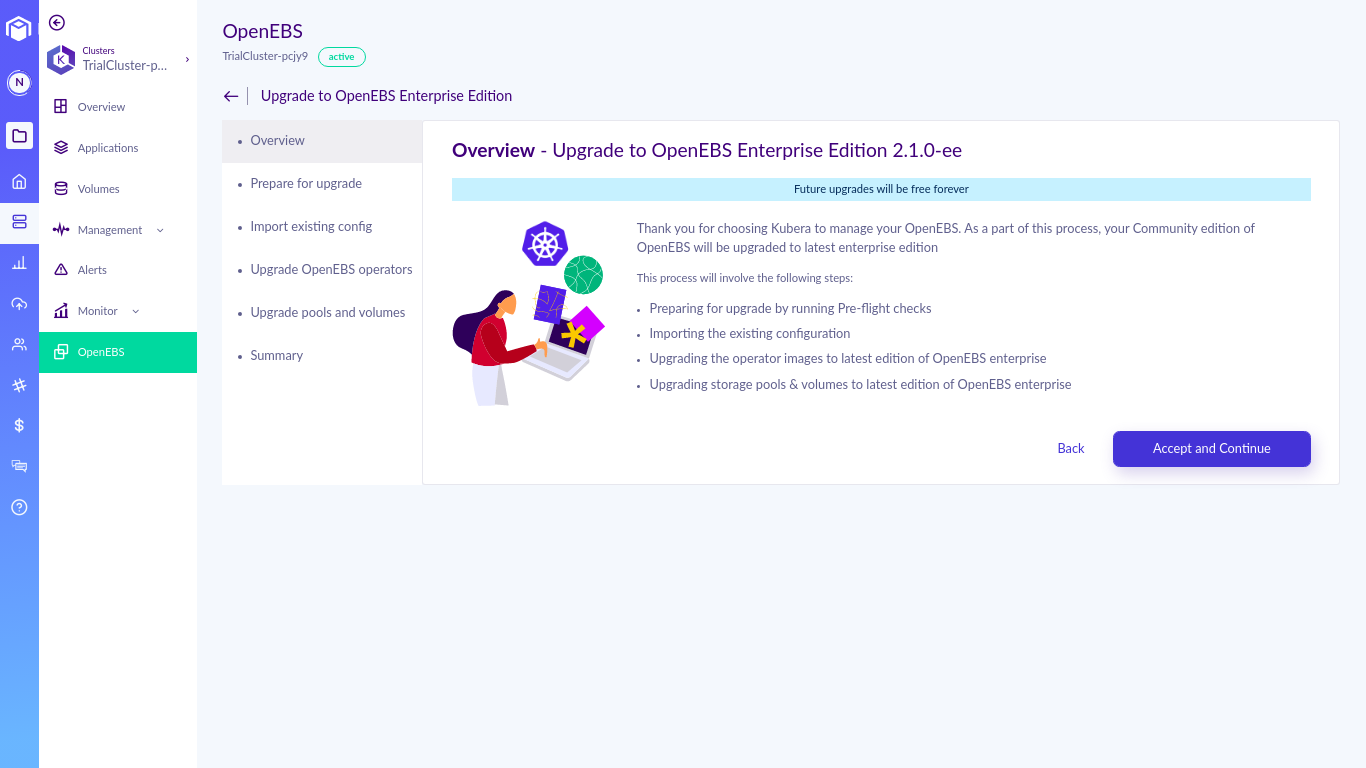 Next, there will be some pre-flight checks to ensure everything in the setup is functional before starting the upgrade process.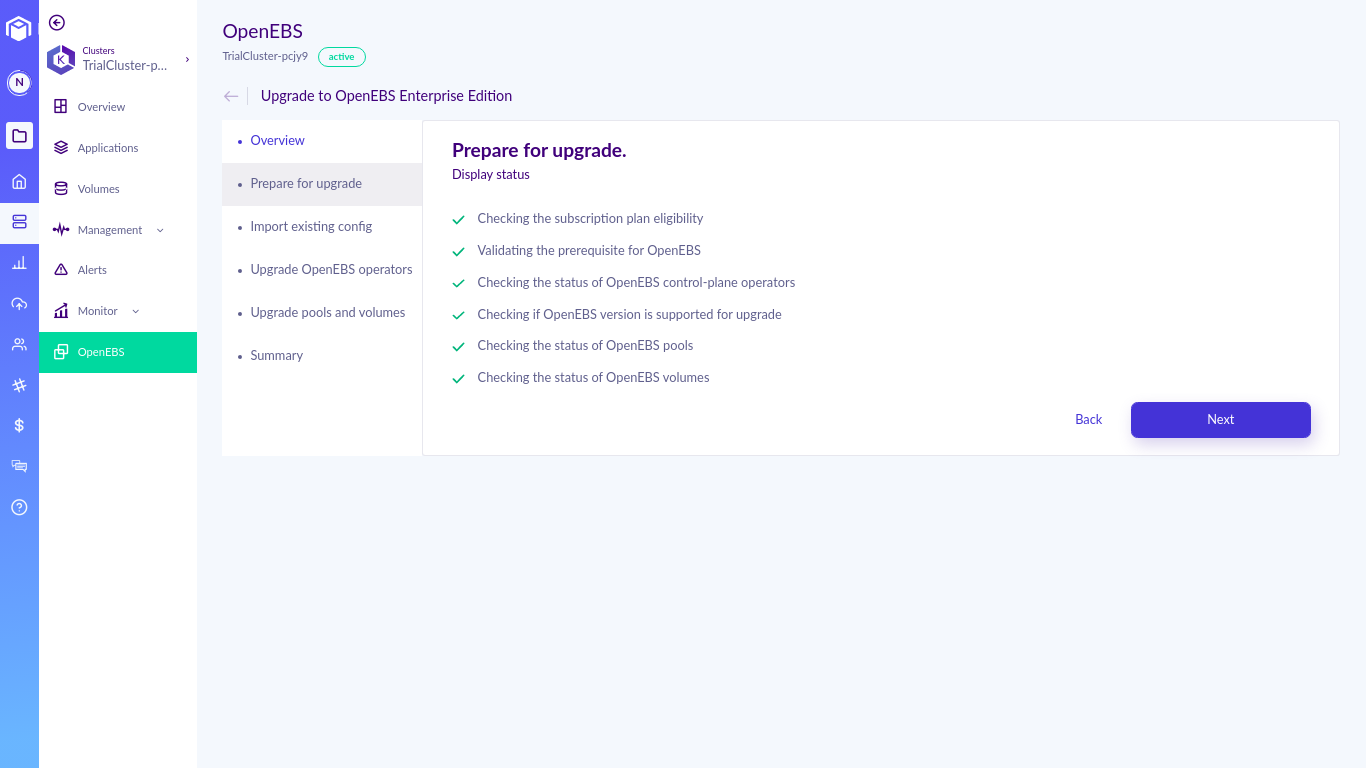 Once all the pre-flight checks have passed successfully, click on Next, displaying an uneditable YAML on the screen. This step imports all the existing configurations of the cluster to Kubera.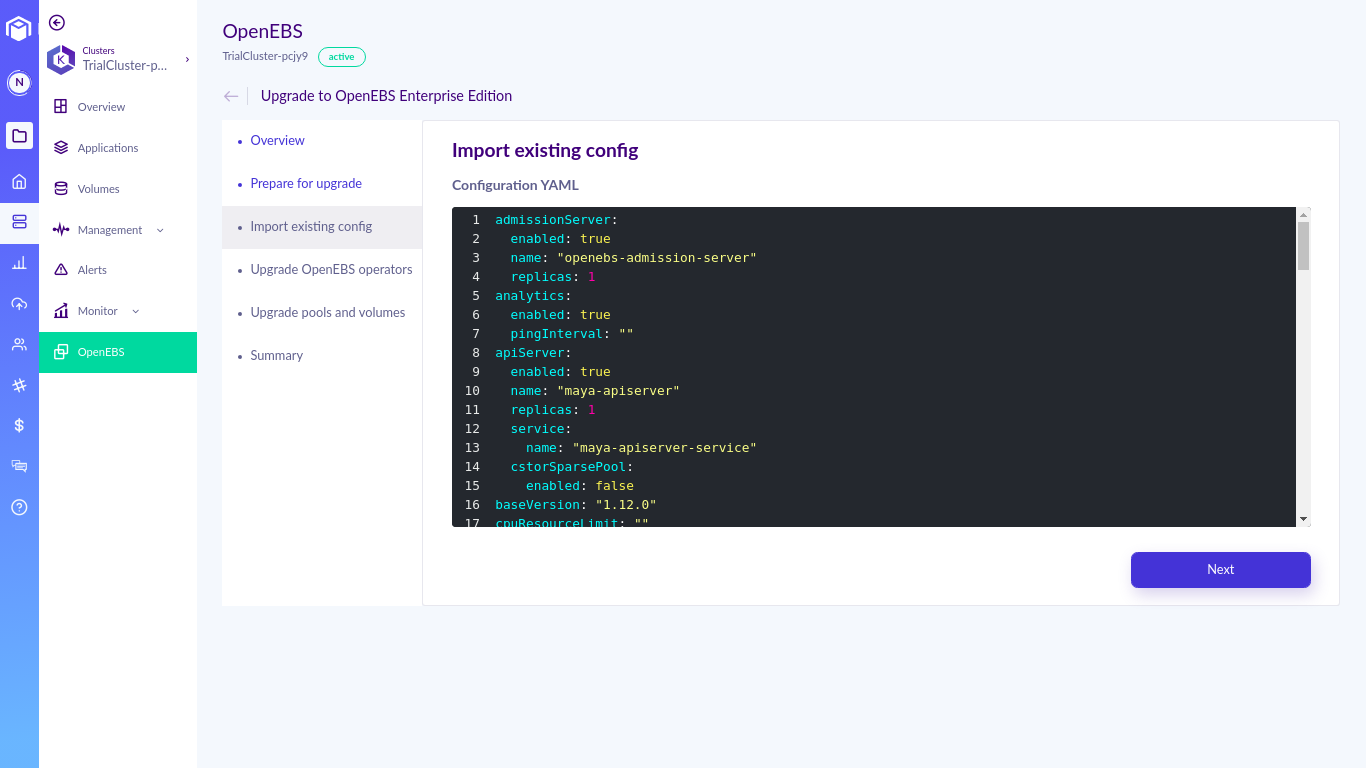 STEP 3:
As soon as you click on next, the operators start upgrading to the latest version. This might take up to a few minutes. Once the upgrade is successful, click on Next.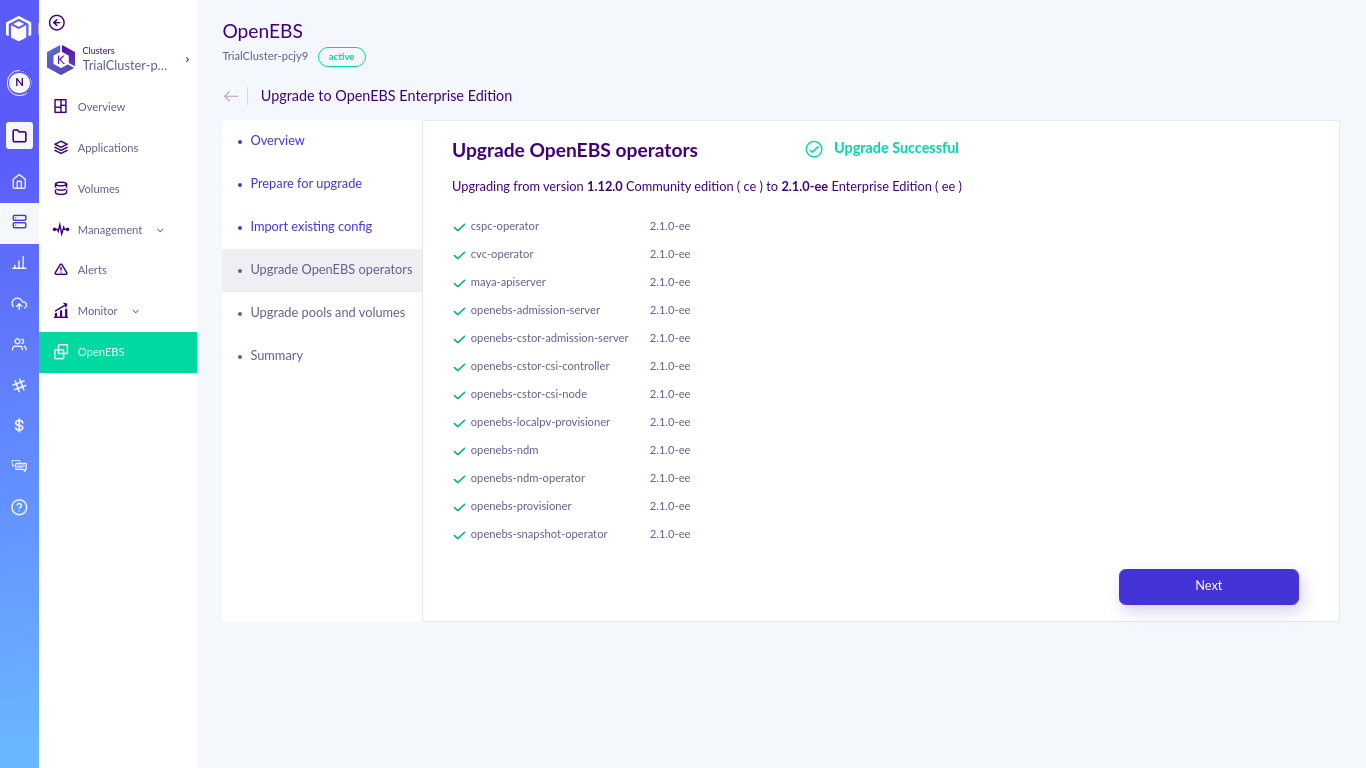 This upgrades the pools and volumes on your setup (if any).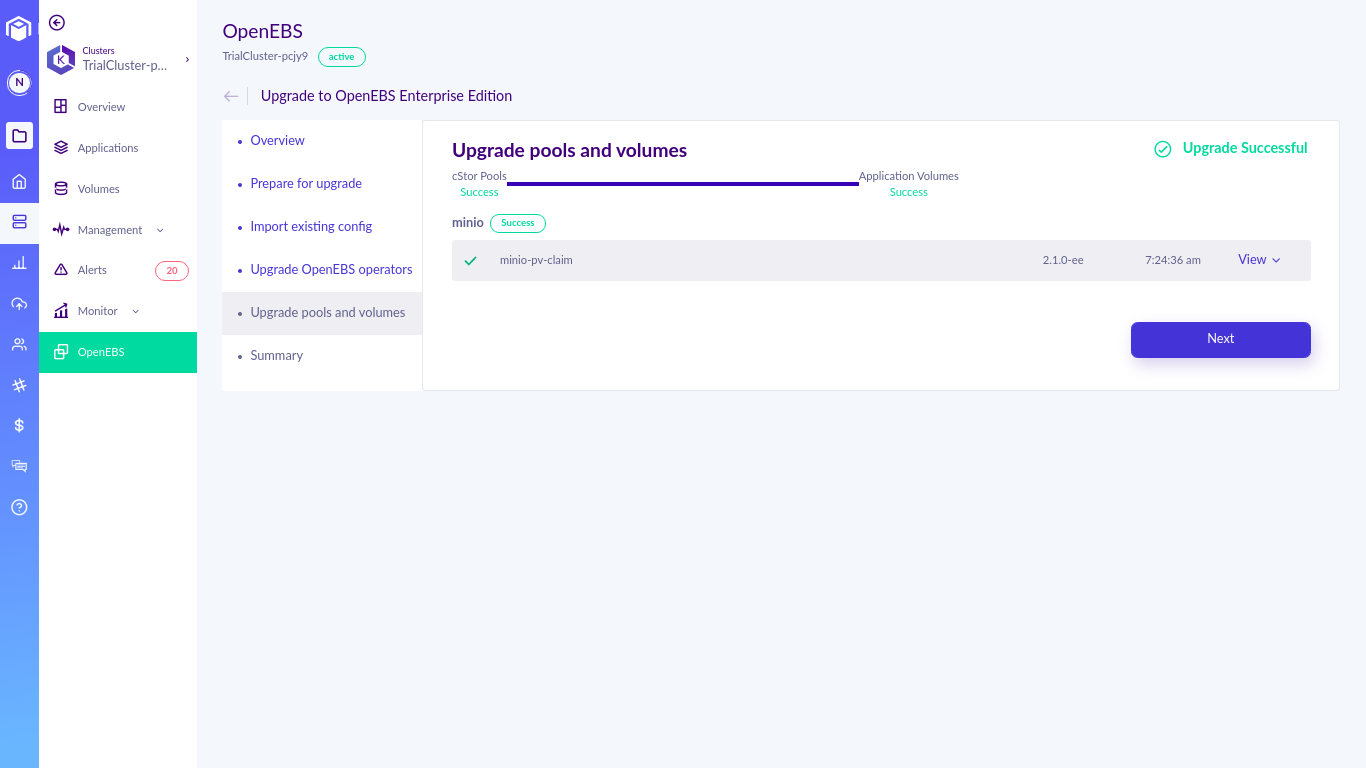 You can check the summary of the upgrade, and with this, the upgrade to the latest OpenEBS Enterprise edition is successful.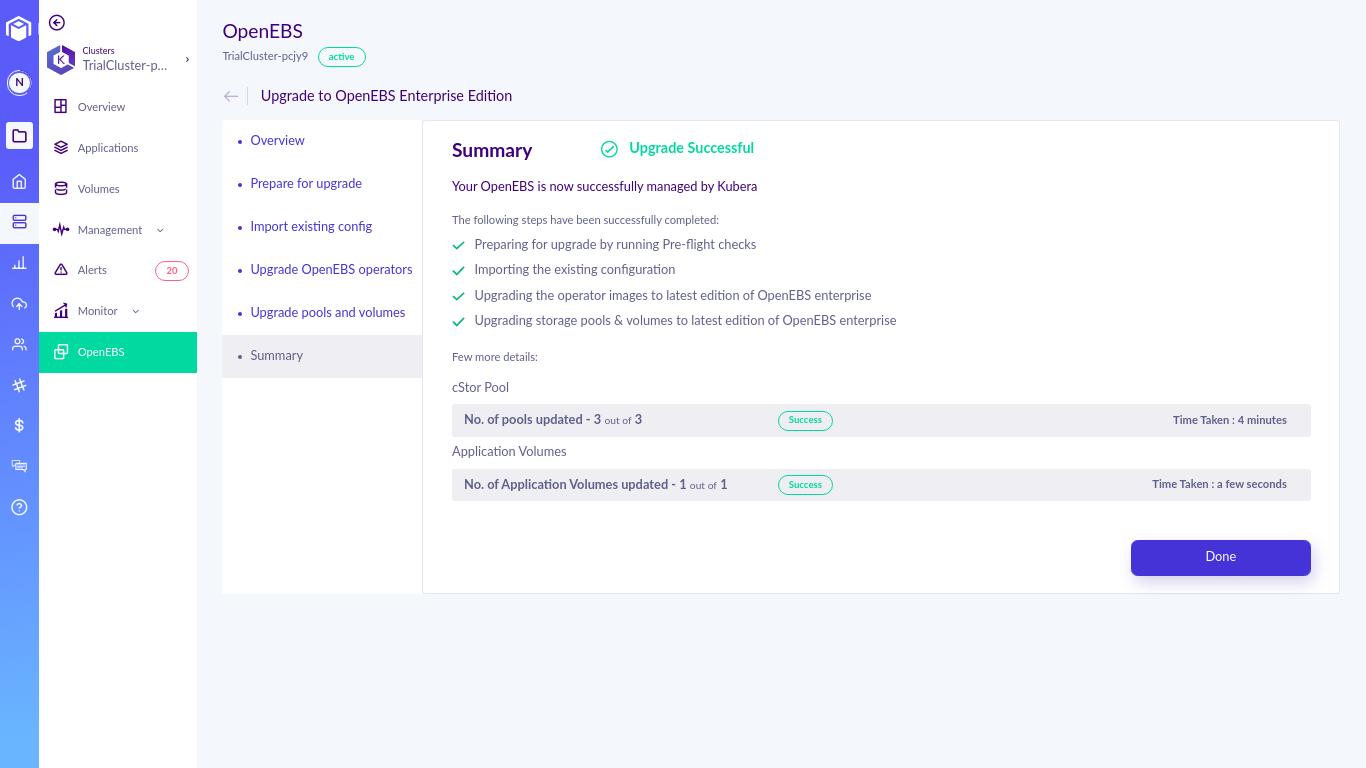 That's it!
Thanks for reading the article. Let me know if you find this useful. Feedbacks/comments, as always, are welcome.