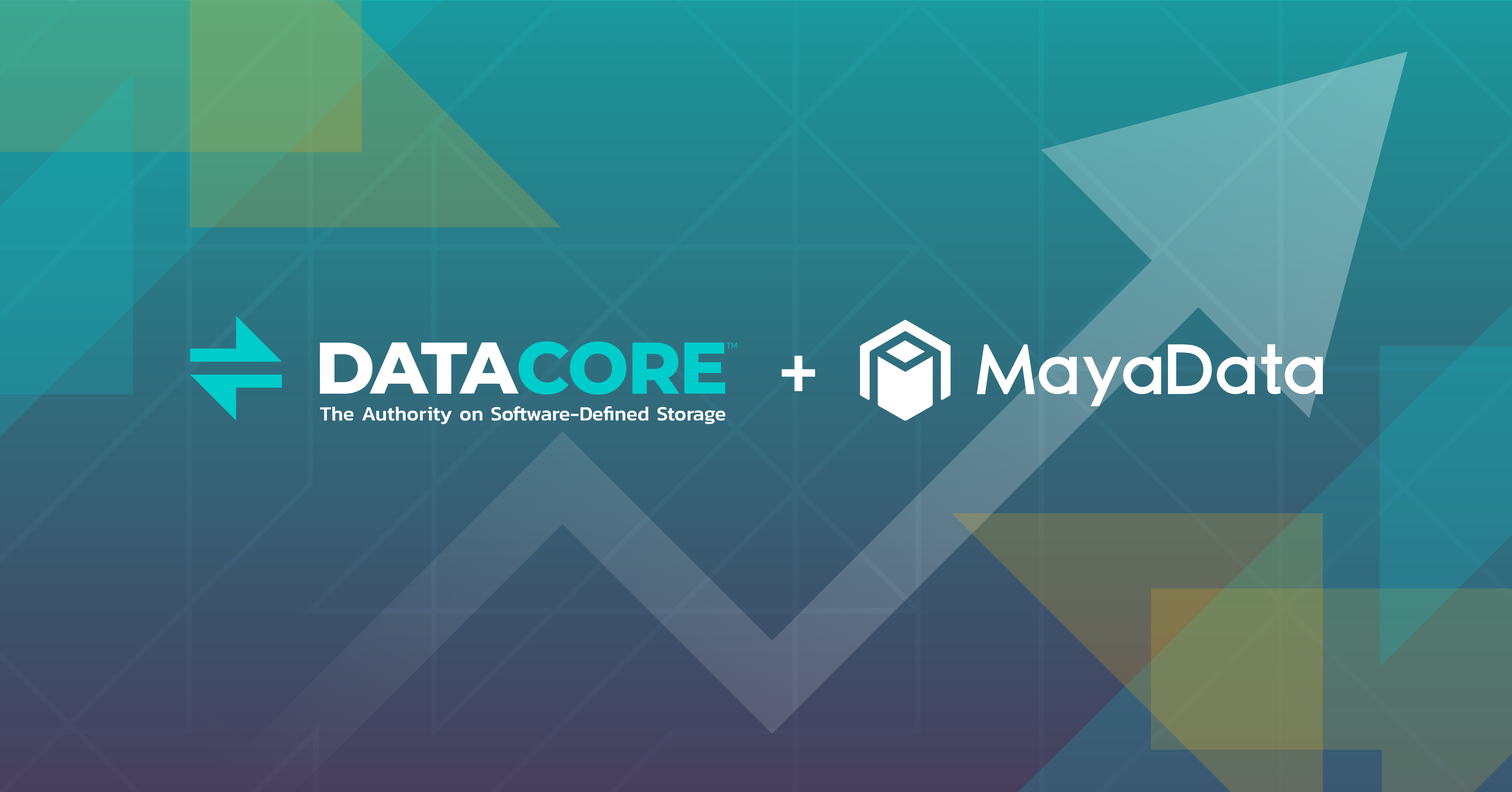 Nearly four years ago, MayaData was founded by Evan, Uma, and Kiran with a vision to solve the storage problems like persistence, portability & performance for Kubernetes by Kubernetes itself. With that in mind, we created and developed OpenEBS; an open source container attached storage solution. Fast forward to now, OpenEBS has been adopted by CNCF and has become one of the most popular and deployed open source storage solutions with users and customers like Bloomberg, Flipkart, Arista, DigitalOcean, HPE & others. We recently released OpenEBS 3.0 as well with enhanced capabilities.
And today, I am pleased to announce a new and exciting step in our journey. MayaData is joining forces with DataCore Software - leader of software-defined storage and has entered into a definitive agreement to be acquired. Last year in January 2020, DataCore and MayaData announced a joint venture including funding, licensing, and transfer of the DataCore container team to MayaData, and today we have become one. This acquisition will help MayaData accelerate enterprise use of our product, enhance go-to-market resources and become the leader in container native storage. At the same time, the combined company also nurtures and focuses on the strengths and building of the open source community. Better together!
DataCore Software, founded in 1998 and headquartered in Ft. Lauderdale, Florida, is the leader in software-defined storage and delivers solutions for block, file, and object storage. They have more than 10,000 customers worldwide helping them to modernize how they store, protect, and access data. DataCore Software is a financially stable company, growing, profitable for the last decade, and backed by Insight Partners, one of the largest investors in software.
Why is this the right time?
As full enterprise workloads move to the cloud, containers have become the go-to technology for application developers. According to the CNCF survey report of 2020, containers' use in applications has increased to 92%. This is a 300% increase from the first survey in 2016, with Kubernetes use up to 83% in production. Originally, containers were built for stateless applications, but 55% of the organizations currently use stateful applications in production.
Containers are becoming the norm and its uses span across development, testing and production. As organizations trust their workloads to be run on cloud native environments, MayaData and DataCore combined can help make this transition faster and simpler by providing more solutions and integrations with world class support and resilient options for enterprises to adopt a complete persistent storage solution for Kubernetes.
With DataCore's engineering expertise, broader IP, and go-to-market capabilities, MayaData will reach the enterprise community faster while meeting the scalability, availability, manageability, and security workload requirements of enterprise applications.
What does it mean for project & community
Even with the focus on the enterprise, we will still be committed to growing OpenEBS as an open source project and the community of users, developers, and contributors around it. MayaData has always been an open source and community first company. By joining forces with DataCore, we will do our best work together to innovate, providing next-generation, enterprise class container storage solutions to the industry while still having the freedom and openness of open source for the community.
To conclude, I would like to thank all the employees of MayaData for their skills and hard work and to Evan, Kiran & Uma for their continued dedication, vision for the future, and to bringing all the success to MayaData till now.
It's time to celebrate, and we are looking forward to being part of DataCore and working with them.