There's been a lot of recent discussion about who's buying TikTok, but back in my day, we had more exciting tick-tocks. I'm talking about Intel's famous release cadence for CPU architectures.
Back then, a "tick" release was a leap forward in fabrication. A "tock" release represented a new CPU architecture. In that spirit, we're proud to release OpenEBS 2.1.0 and Mayastor 0.4.0. OpenEBS and Mayastor are ticking into improved stability and a few quality of life features this cycle. These tick releases build a nice foundation for the coming tocks, which will introduce more exciting changes.
Mayastor's fancy new docs
This release comes with a newly enhanced set of documentation for Mayastor. What does enhanced mean? Gitbook. You can view the glossy new docs at mayastor.gitbook.io.
The new enhancements include search, easily accessible navigation, and an all around more pleasant reading experience. A solid upgrade over the bare GitHub markdown.
If you'd like to make a contribution to docs, we'd love to have you get started by proposing a change through GitHub.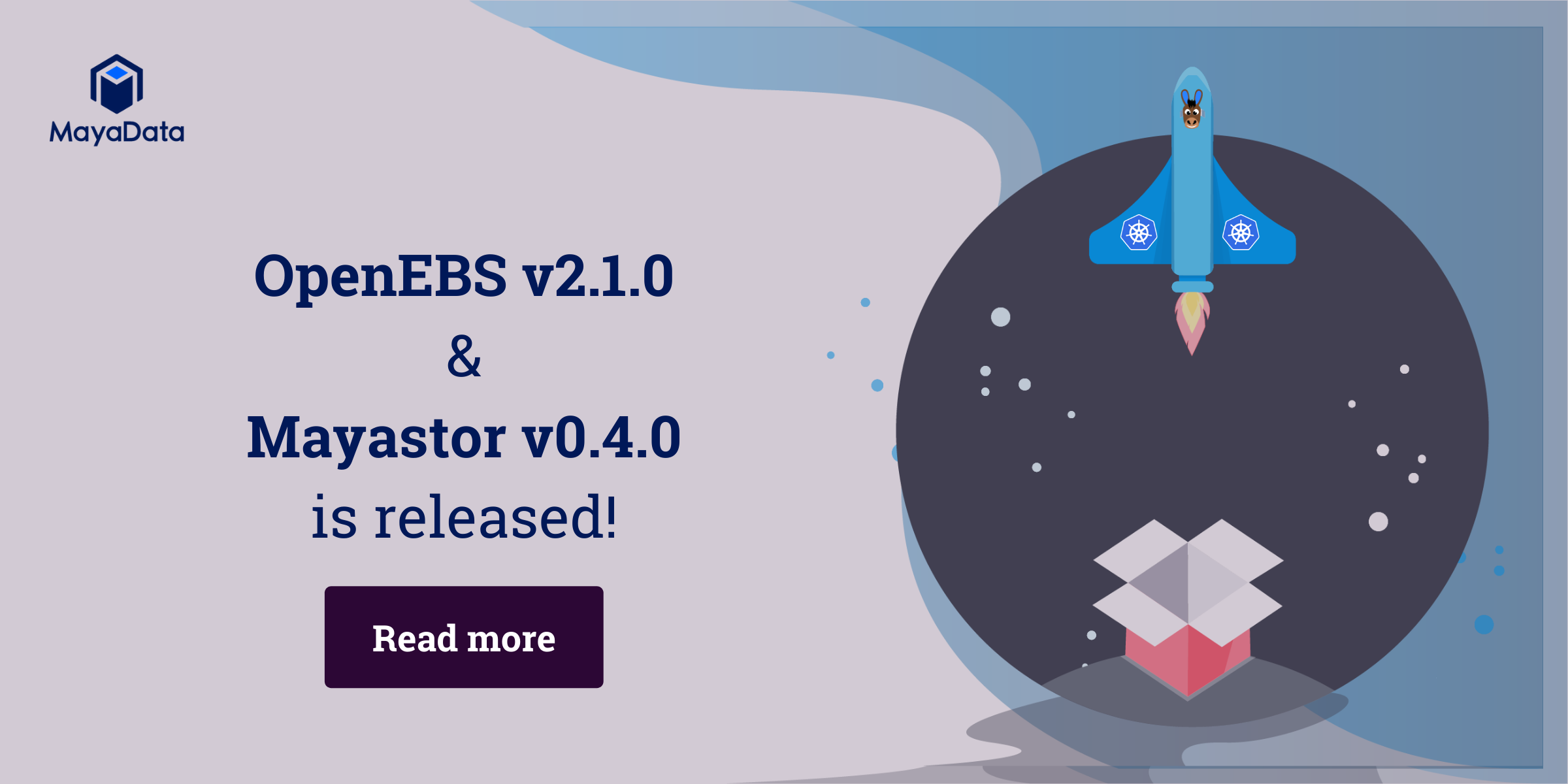 Squashed bugs and added resiliency
The new release also comes with a number of bug fixes, and changes that mean Mayastor will respond to failures more resiliently. To find out more about the specifics, you can read the 0.4.0 release notes in full.
OpenEBS changes
Mayastor is just one of the many storage options available through OpenEBS. What sets it apart is that it's fast. It's really fast. If you're keen to learn more about the particular details of how it works, our previous release blog has a great overview. A recent post by Jakub Pavlik at Volterra also dives into some benchmarks he created to see just how fast Mayastor is.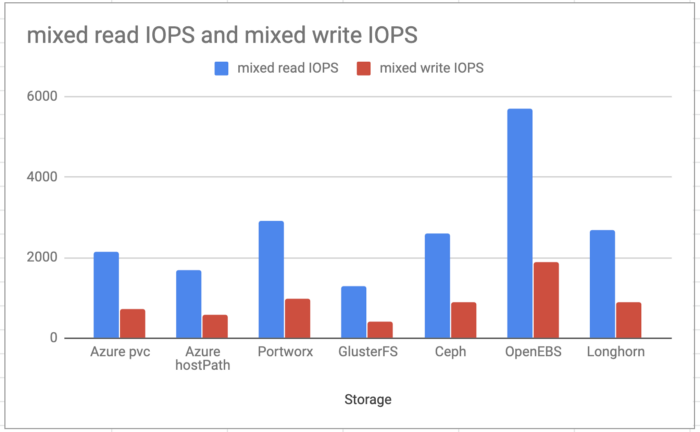 OpenEBS Mayastor leads the pack in this (higher is better) benchmark. This mixed read-write IOPS benchmark shows just how big a jump in performance the OpenEBS Mayastor project can be. Image from Jakub Pavlik's benchmark article.
Given that OpenEBS is a much bigger beast (and more modular) beast, what's new elsewhere? In the latest release OpenEBS and Velero get cozier. OpenEBS's ZFS Local PV benefits from that relationship in the form of newly added support for backup and restore operations.
Similarly, other improvements to the OpenEBS Velero plugin mean that backup and restore for different volumes can now occur in parallel. That should be a nice upgrade for anyone operating a true microservices environment, at scale.
Finally, just like Mayastor, the broader OpenEBS project received a number of bug fixes and resiliency improvements. Details on exactly what's changed can be found in the OpenEBS 2.1.0 release notes.
Coming soon
We're in that fun period after summer where everyone is back into the swing of things. That means events! It also means fun new technology showcases.
We're looking forward to Hacktoberfest and KubeCon NA 2020 for both of those reasons.
We're excited to participate in Hacktoberfest once again this year. Community contribution is an essential part of open source and a key reason for our success. Speaking of which, in this release, we'd like to say thanks to a few of our first-time contributors: @rohansadale, @AJEETRAI707, @smijolovic, and @jlcox1970.
Once we start Hacktoberfest, that first-time contributor could be you! We're currently preparing our maintainers to be stellar mentors, and working to make sure both OpenEBS and LitmusChaos are well-groomed before you start hacking. We want your first contribution experience to be a great one.
To get yourself onto the latest and greatest from this OpenEBS release, you can find detailed upgrading steps in the repo.