MayaData celebrates Hacktoberfest 2019
Hacktoberfest is back with its sixth edition and, at MayaData, we are excited to celebrate it in 2019. We hosted the last two successful Hacktoberfest seasons and learned firsthand how extensive community enthusiasm is for learning and contributing to OpenEBS and Litmus. The OpenEBS community has grown with deployments now numbering in many thousands. This year, we look forward to helping Open Source participants start their journey as contributors.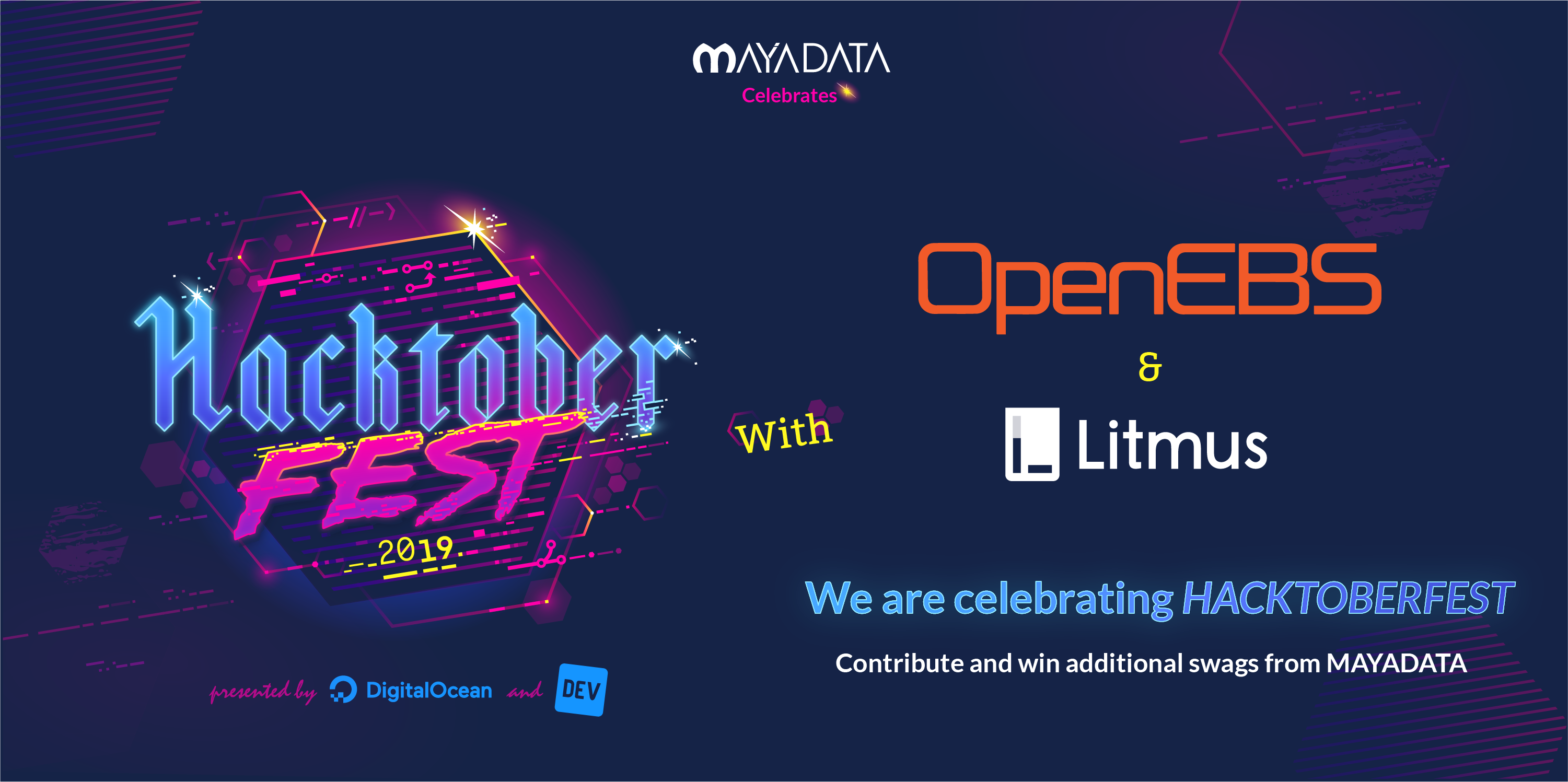 Hi, I am Uma Mukkara, COO, MayaData (www.mayadata.io). At MayaData, we develop a very cool Open Source software called OpenEBS (CNCF Sandbox project) that simplifies the deployment of stateful applications on Kubernetes.

Just like last year, we have scheduled live workshops every week of October to spread knowledge and encourage community contributions. You can take advantage of these events over the month to accelerate your engagement, whether it be new features, documentation enrichments, and/or bug fixes. We also offer free food!
How MayaData Celebrates the Community
The MayaData team invests a significant amount of effort during the month of October into working with contributors and helping solve issues marked with #hacktoberfest tags in the OpenEBS and Litmus projects. We host live workshops to interact with all community members directly, and we are committed to reviewing contributions quickly and providing feedback. At the end of the month, we will award prizes to those who have helped these projects progress.
How do you celebrate?
Contribute! Eat food! Win prizes! Collect MayaData and Digital Ocean SWAG!
Also, there is a grand prize: at the end of the month-long event, the individual who makes the most significant contributions will receive a brand new laptop.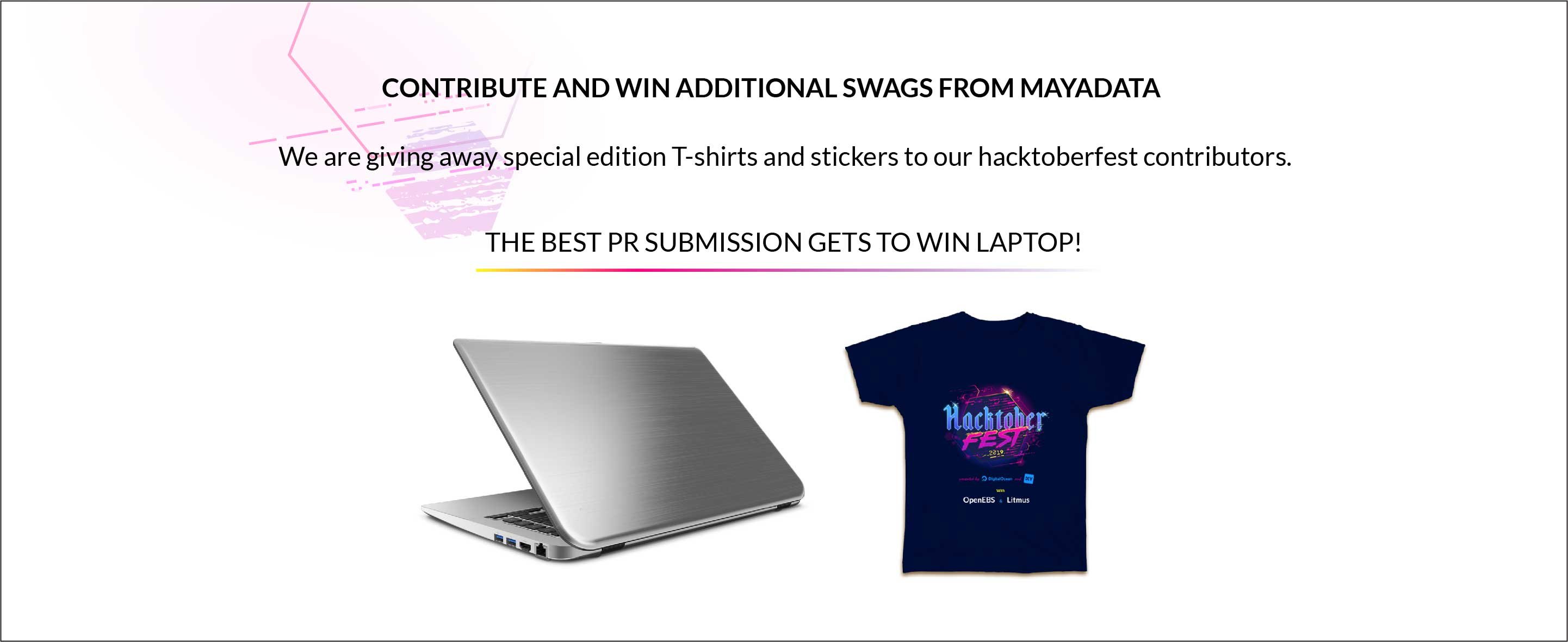 Live workshop schedule:


Get started:
Visit our Hacktoberfest site for details on the event, contributing and the awards.
We look forward to seeing you there.
Memories:
Below are some examples of celebrations at past events.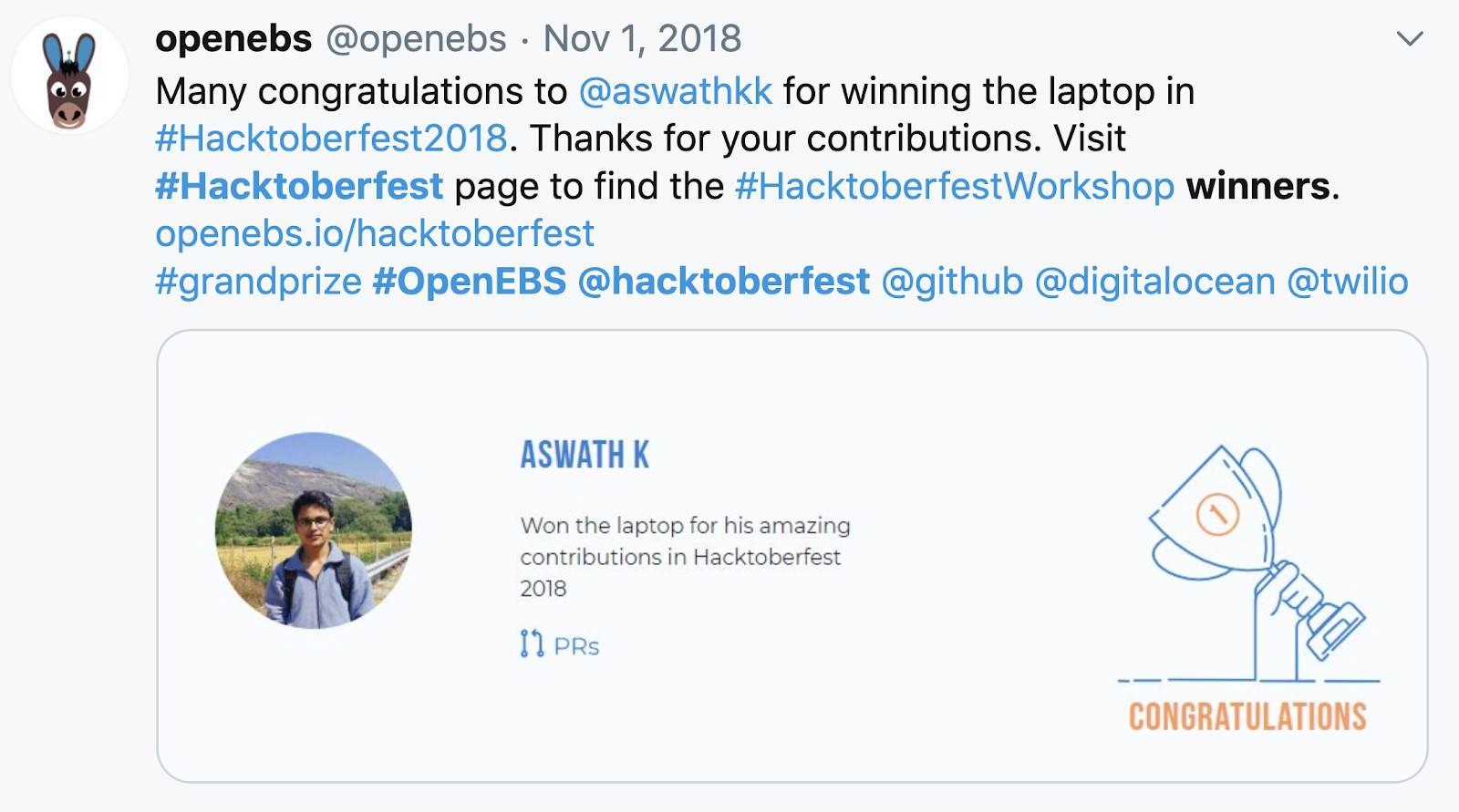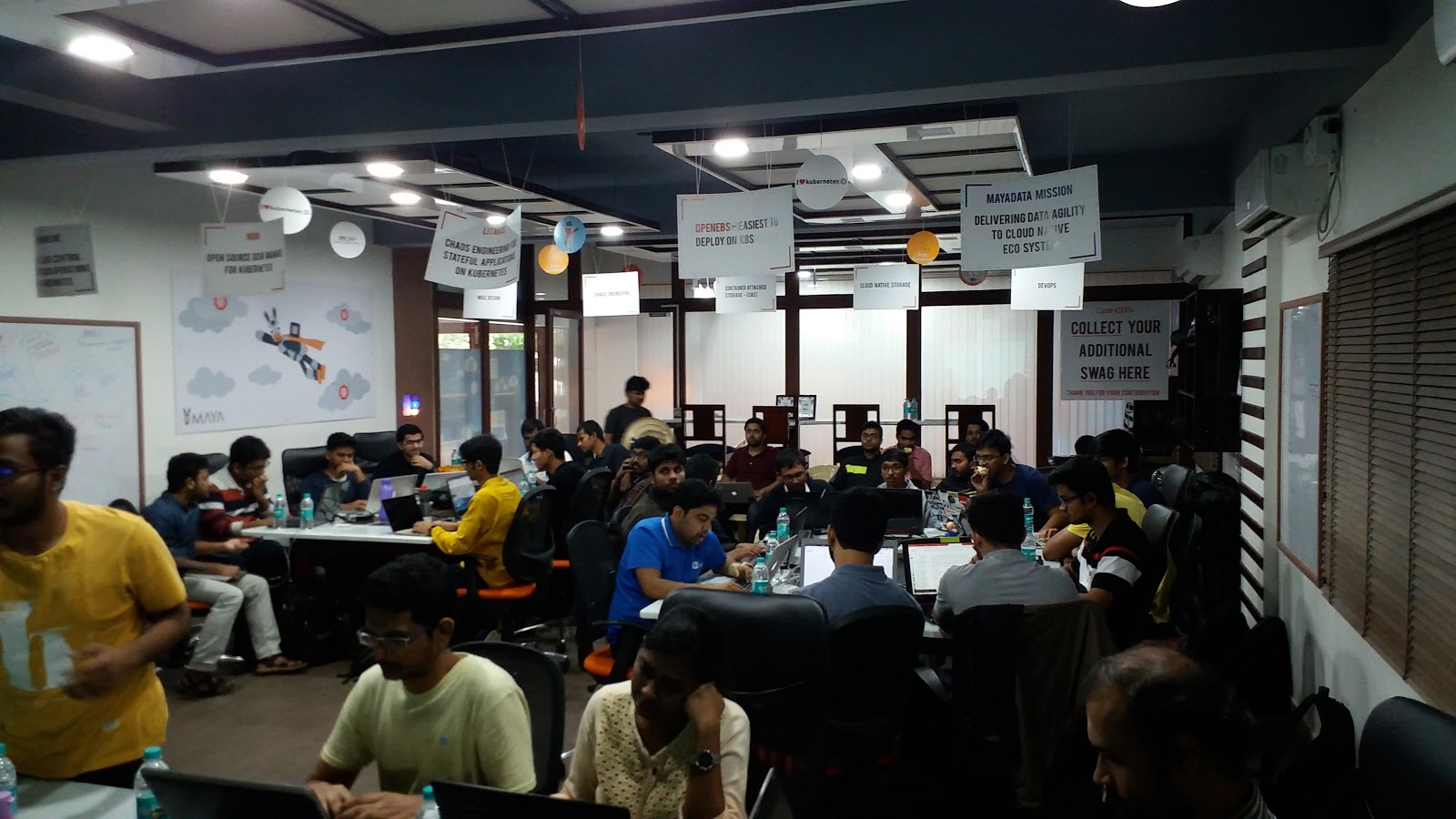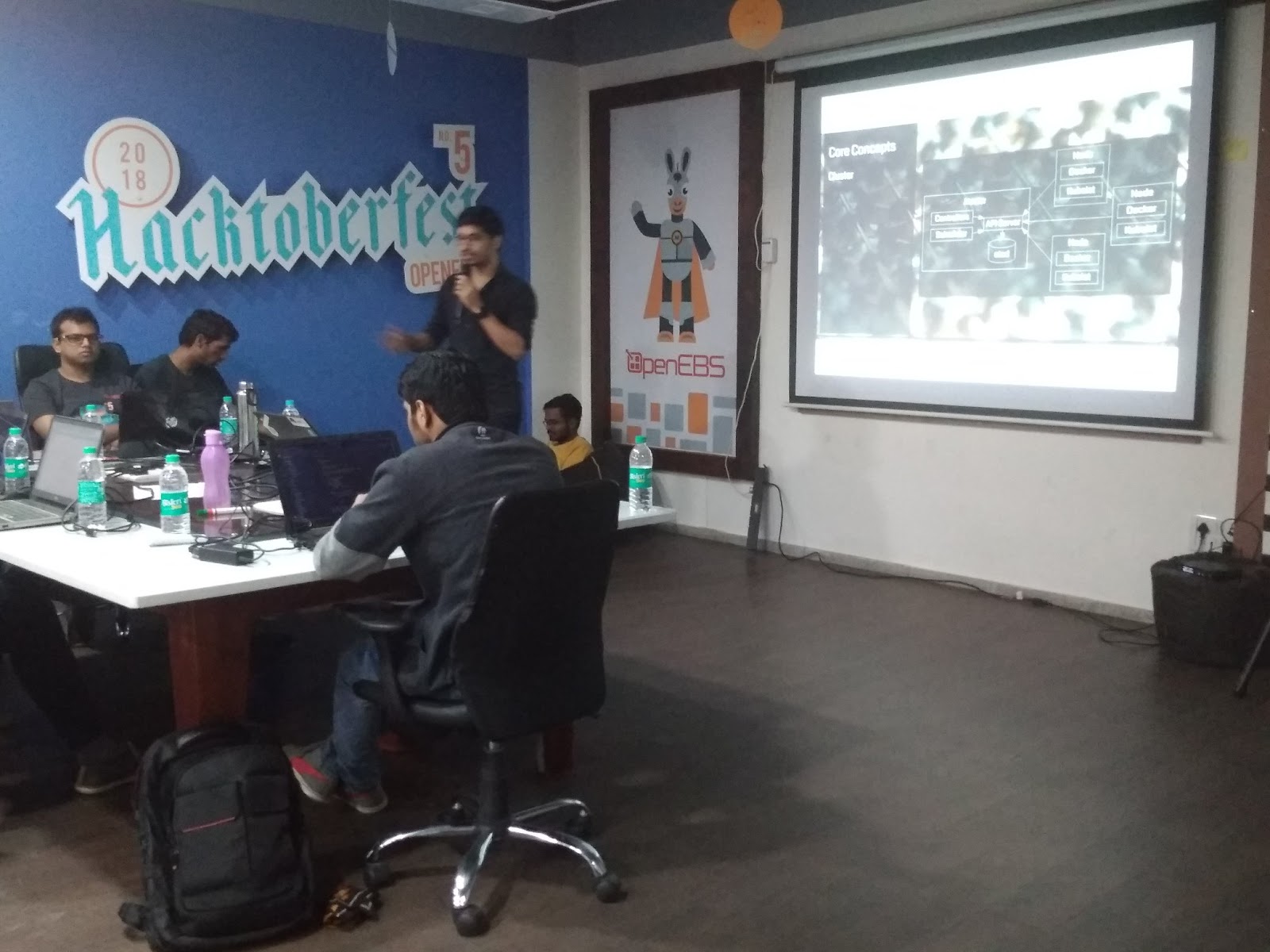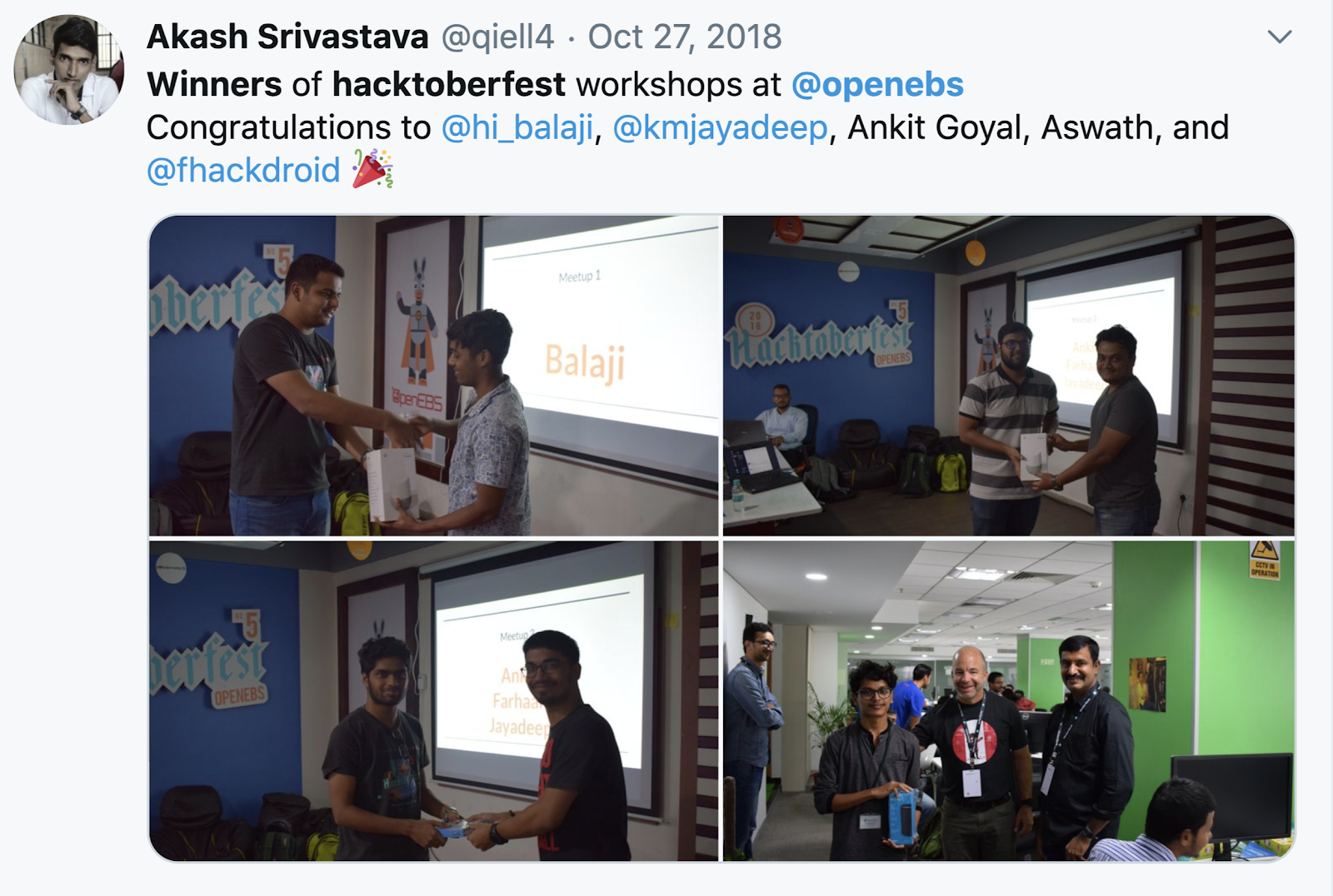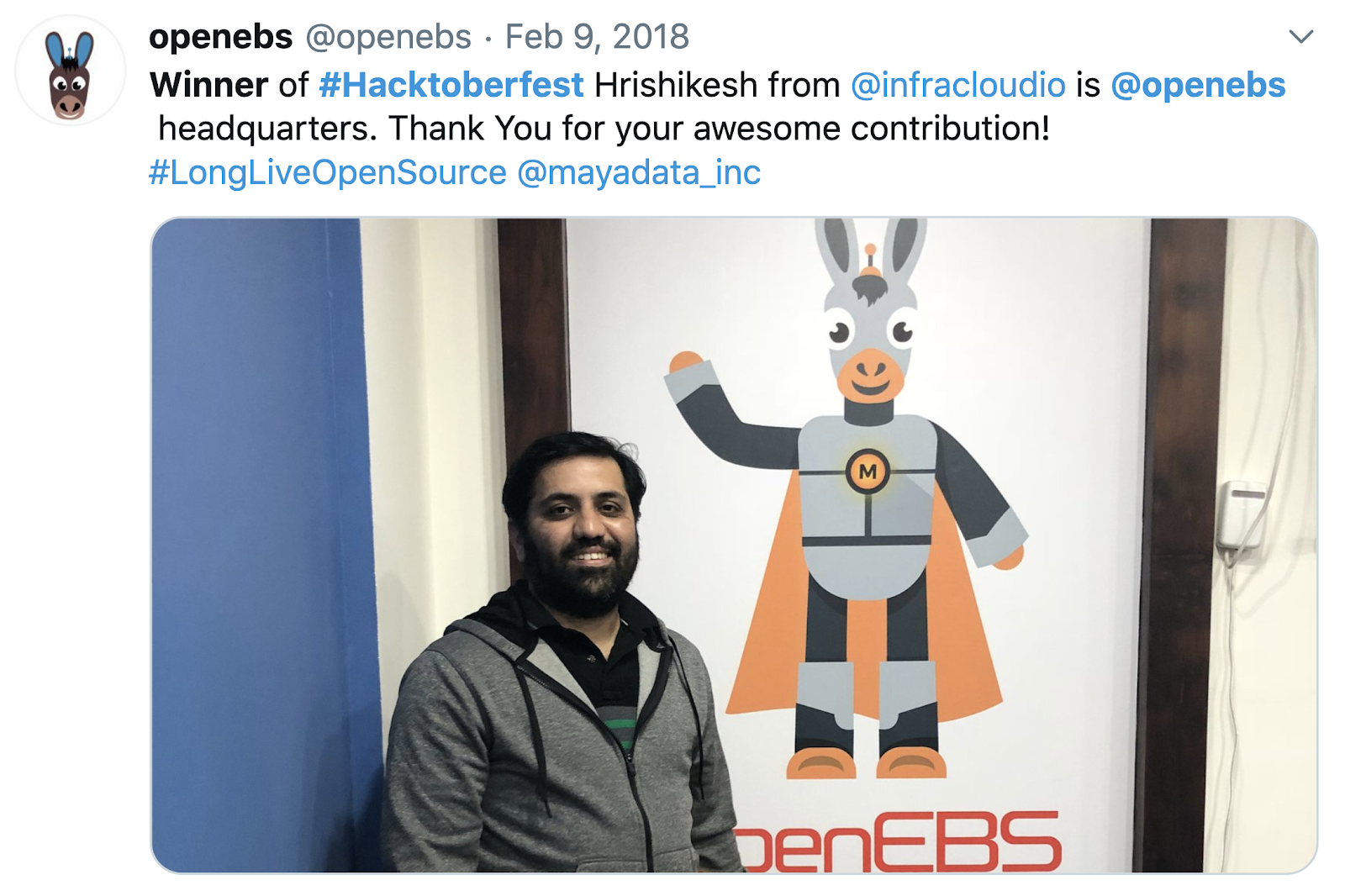 Feel free to reach out to us on: https://slack.openebs.io.