Nearly four years ago, I got to know a team of experienced storage engineers with a lot of experience building what we now call Container Attached Storage. They were interested in pivoting from their proprietary approach to an open-source future. I quickly got to know Uma and Kiran and fell in love with their vision for the future, including the then paradoxical idea of solving storage problems for Kubernetes by using Kubernetes itself.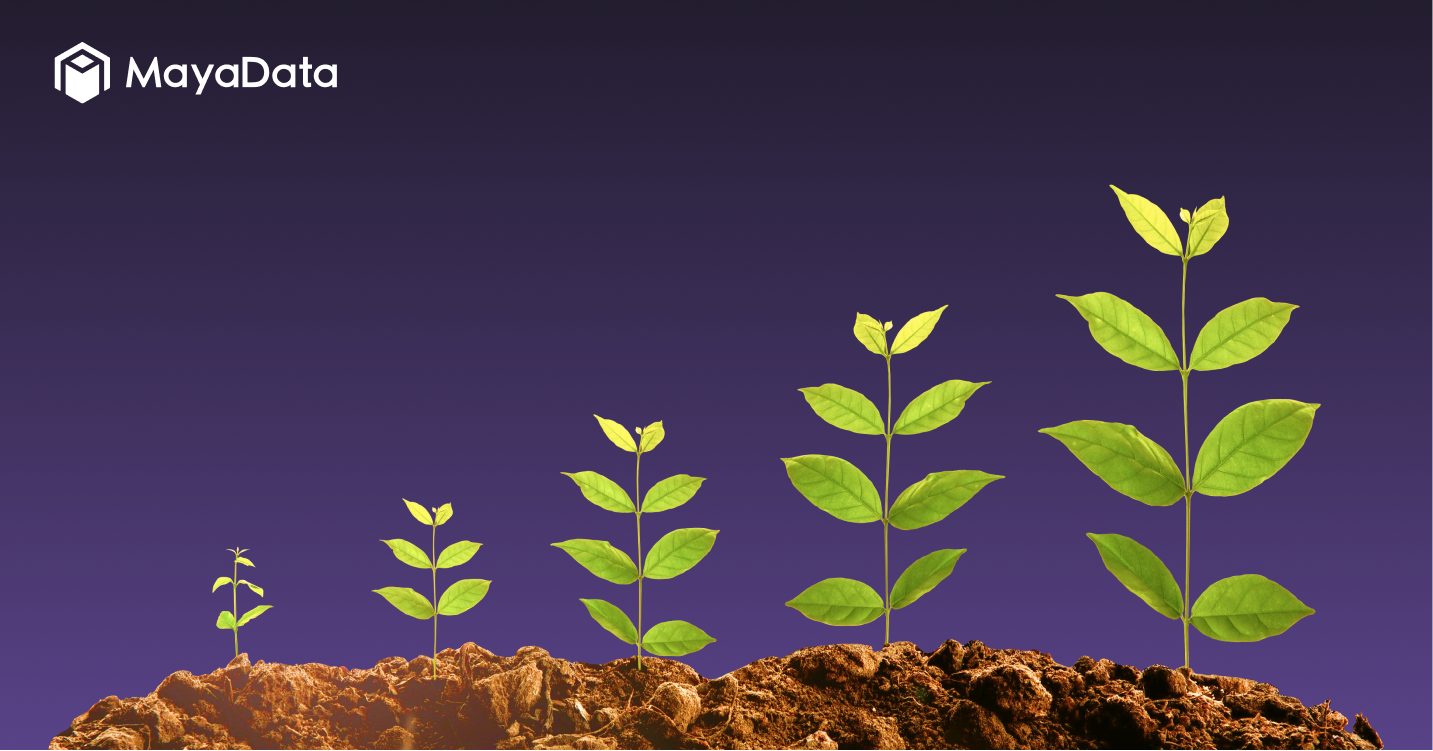 Fast forward a number of years, and OpenEBS has become the most popular OpenSource Container Attached Storage. Along the way, more than a few things happened, such as:
I jumped in a few years ago as a founding CEO of the new company - MayaData.

Led a couple of funding rounds in the company, including one of the largest Series A for Open Source companies last year.

10x growth in the last 12 months in adoption

Great users and customers came on board, including Bloomberg, Flipkart, Arista, and so many others (read user use cases here https://github.com/openebs/openebs/blob/master/ADOPTERS.md)

Most importantly, a wonderful creative team has come together and formed a culture focused on openness and execution.
Towards the end of last year, I started to feel both excited for the future for the team at MayaData and for the OpenEBS community and uncertain as to whether I was really committed to leading the company through the next stages of growth; I remember all too well the work and stress of leading Nexenta to 4x growth in sales for a number of years running - I wasn't feeling sure that I wanted to run through that again. We brought on a COO, Don Williams, and I set about helping him come up to speed.
Approximately 6 months later, it is time for me to hand off the CEO duties to Don.
Don's responsibilities include ensuring that every customer succeeds in their use of Kubernetes for data, with the assistance of OpenEBS and other MayaData software and services.
He has over 30 years of experience, including engineering and operations executive leadership roles at Cisco, Skype, Polycom, and elsewhere. He led the Core Engineering for Skype's successful exit to Microsoft for $8B and ran Global Central Software Engineering for Cisco
I'll be headed back to my roots as a supporter of founders. I'll remain active at MayaData and am helping to lead a handful of relationships currently. I'm also helping the Data on Kubernetes Community as one of the founders of the organization as its growth continues to accelerate and it takes the next steps towards becoming a successful independent community. I'll also be mentoring, and coaching, and generally helping where I can with enterprise-focused founders.
In short - while I'm still around as an active advisor and committed to our vision of delivering data agility by using Kubernetes itself to enable per workload, open-source, portable storage management via the pattern we call Container Attached Storage - I'll be taking an advisory and supporting role, cheering like mad for the team and the community and helping where I can.